Put the sliced food (0.5 – 1 inch is recommended) into the cup, the fruit is filled about 60% – 70%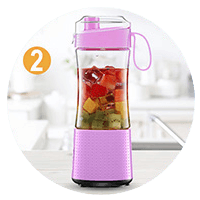 Then adding some liquid. Leave a little room at the top, around 80%.
Tighten the cup body and base, double click the switch button.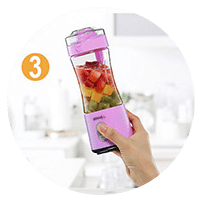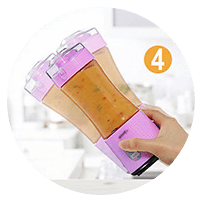 Upside down the cup body. Shaking the bottle gently at the beginning to make it more delicious.
Open the lid of the blender or enjoy it in other cups. Then enjoy your top-taste drink anywhere.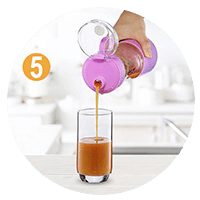 Fill the jar about 2/3 full with warm (not hot) water, add a drop of dish soap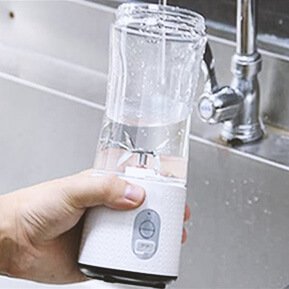 Double click to start blender for one full cycle until your Blendplus automatically stops. Pour out liquid and rinse with clean water.
More Questions? Contact Us