Blendplus Portable Blender was born out of a simple vision: Take the benefits of a blender on the go! We created a small power-machine that lets you make fresh smoothies, shakes, or baby food wherever you are. The blendplus portable blender delivers game-changing technology that lets you make fresh smoothies, shakes, or mixed drinks wherever you go.
Lightweight & durably constructed. Stash it in your bag & drink straight from the jar.

Big blender performance, compact size. With Blendplus and its six stainless steel blades, don't worry about crush ice.

Lasts for 12+ blends & recharges quickly. Water-resistant Micro-USB charging port.

Just add water, soap & blend. Rinse and you're ready to go! The Blendplus portable blender is the world's most convenient blender.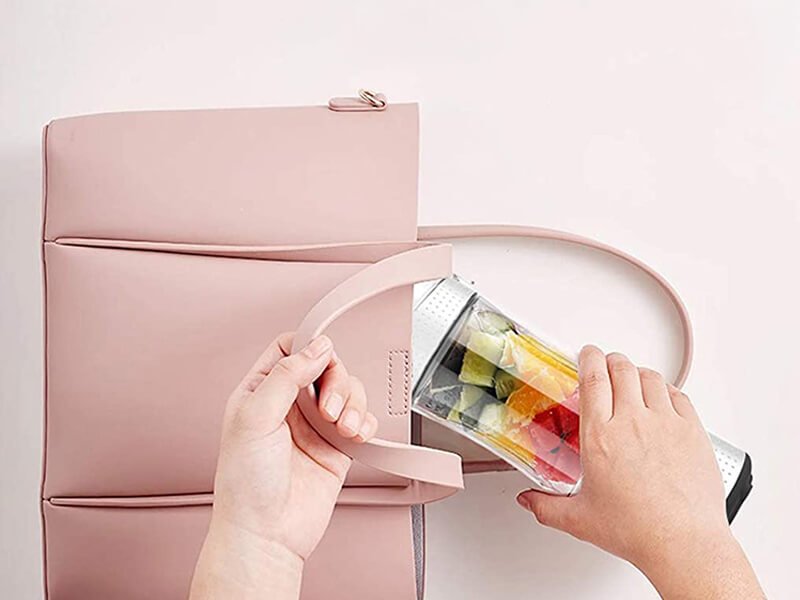 Small Size, Easily Take, Healthy and Beautiful
You can take your blender with you wherever you go, office, gym, travel, so there really is no excuse not to get those calories in!
stainless steel blades, better blending
Traditional blenders only use their blades to blend, but we invented a new method that makes every other blender obsolete. Our secret weapon? BlendPlus's stainless steel blades are offset from the center of the base, which creates a tornado effect that blasts ingredients into the back of the jar 275 times per second, resulting in dramatically better blending. This technology — combined with a more powerful motor and doubled battery capacity — makes BlendPlus five times more powerful than other blenders.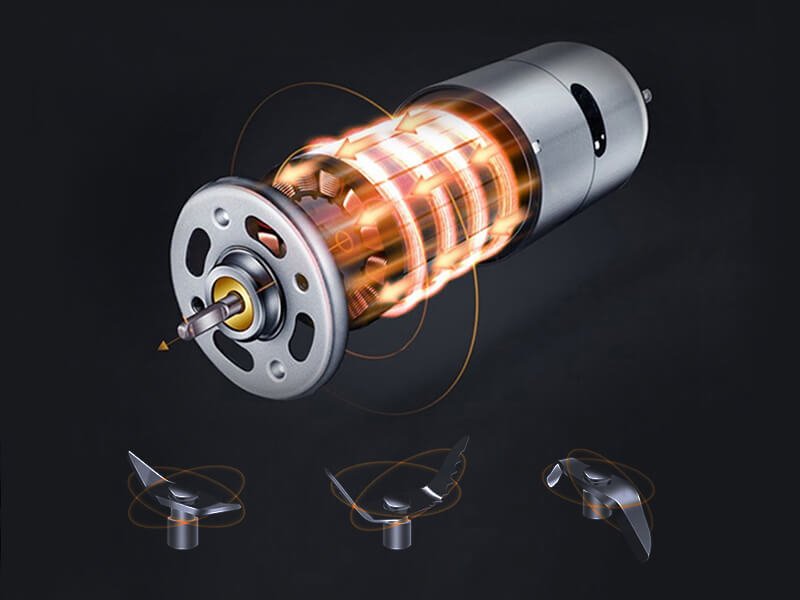 BlendPlus makes smoothie-bar-quality beverages, silky-smooth protein shakes, top-shelf mixed drinks and creamy frozen lattes, plus milkshakes, slushies, baby food, dips, dressings, sauces, and so much more. We'll send a new recipe video straight to your inbox each week to inspire creativity and ensure you get the most out of your BlendPlus.
Product quality matters. That's why we offer a 30-day money-back guarantee. Simply put, if you don't like the blender, send it back to us and we will refund you, no questions asked. We also offer a 12-month product guarantee. That means, if your blender stops working, we will replace it for free, again, no questions asked. All we require is proof of damage or fault. Sometimes we will require you to return the blender for a closer inspection.
We are 100% Australian owned, and proud of it. All orders are thoroughly inspected and shipped from our Melbourne location. We ensure 100% quality on all our products.
Free Australian shipping via Australia Post/Couriers. All orders come with tracking numbers so you can be sure of where your blender is. International shipping subject to charge.
Returns and exchanges couldn't be easier. If you're not happy with your purchase, we offer a 30-day money-back guarantee, so you can purchase in confidence.

Here at Blendplus, we take your security very seriously, that's why we use SSL security sitewide, to ensure your personal and payment information is kept safe.
The BlenPlus is what I was looking for it helps me do my meal replacements and help me get my protein shakes in I have been on a weight loss Journey and could not find the right blender that is ready to go and I can travel with it I love the blendplus
I absolutely love and appreciate my Blend Plus! It has become my most used appliance now and I take it everywhere I go! I love that I can reblend to freshen up my drink if I happen to let it sit awhile... It is simply awesome. Cleaning it is a breeze. Easy peasy! I tell EVERYONE out it!
I'm seriously loving this blender! I was a little sceptical at first, but it's incredible. Super quick, quiet, convenient, stays charged for a long time, and I use it everyday. My family loves it! Uses it for smoothies, milkshakes, all kinds of yummy creations.
I freakin love this thing! It's powerful, quick, and quiet! I've been using a magic bullet and it's fine... but this is better in every way! I'm going to get another one to bring to work. I do smoothies every morning to get my supplements in, and this is such a game changer! A win, for sure!
Told my husband this morning it is one of the best purchases I've ever made. Quick, easy, convenient. I LOVE that there aren't a bunch of parts to keep track of, and how easy it is to (self)clean. Would highly recommend!
I bought this for future road travel. I love that I will be able to charge it as I drive, then make healthy smoothies, and other yummy blended things, once I arrive somewhere, even in the wilderness where I will be camping out.
So far, I have been using fresh and frozen ingredients in my water based smoothies. Its quiet and powerful! I am hoping to have one smoothie a day (or more!) as the weather gets warmer.
There is such a high demand for me as a mom and a full time worker. I dont have time for anything. The blendplus is sooo easy to make my meal replacements. It's so easy and fast to clean. I love it so much that I bought 3 more for the family.
It's easy to use and carry. I use at my yoga studio where between the session of yoga i can make shake or smoothly. It's fulfill my complete food of day. The product is awesome.
I purchased two BlendPlus's - one for the hubby and one for me. We have used them everyday since their arrival. I love making breakfast smoothies and my husband loves using his for an after dinner dessert. So happy with our purchase!
Follow Our Different Recipes
Explore More…